Möllers Packaging Technology: security in the food industry
When filling, palletizing and wrapping, apart from product characteristics in a hygienic environment, we also take into consideration the climatic conditions of the countries of origin – so that especially food is transported in optimal condition and in genuine food packaging.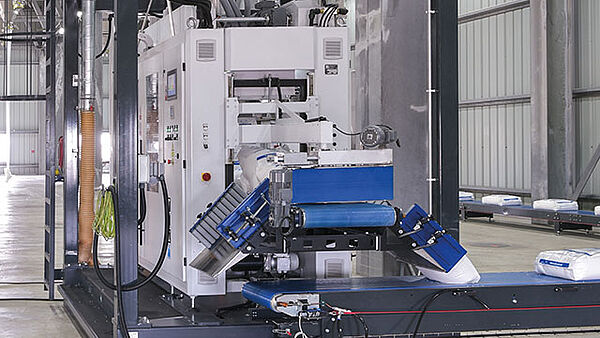 The HSB-2600: Form-Fill-Seal system for maximum performance
The HSB-2600 high-speed form-fill-seal system from Möllers Packaging Technology produces up to 2,600 space- and material-saving bags per hour from PE tubular film, fills them and seals them with the highest degree of automation — high cost-effectiveness combined with high energy efficiency.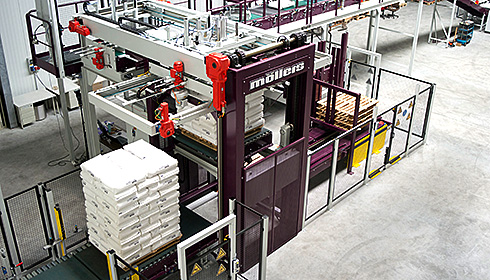 Layer palletizer for the chemical and petrochemical industry (PLS-C)
The PLS-C layer palletizer combines competences from steel and mechanical engineering with intelligent control technology: up to 3000 This series meets the requirements of the fertilizer industry.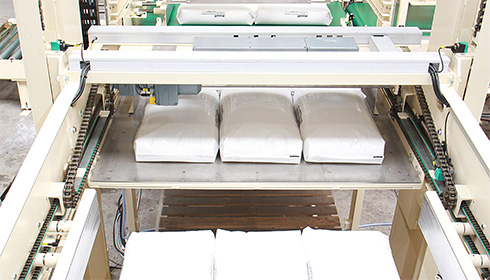 Low level palletizer PFS: attractive for special tasks
The slide plate of the low level palletizer PFS functions at floor level – for palletizing with frequent product change and capacities up to 1200 bags/hr.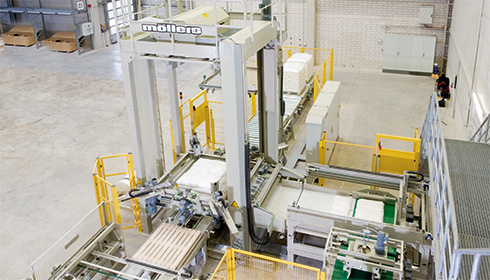 PHS: Palletizing and stretch hooding in one machine
The PHS combines as 2in1 in one machine the low level modular palletizer with an automatic stretch hooding machine.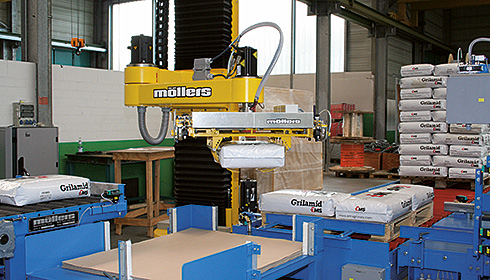 In a confined space scenario: the ROMEO® Palletizing robot
A palletizing robot is a palletizing all-rounder – the ROMEO® demonstrates its high-precision capabilities in confined spaces in particular.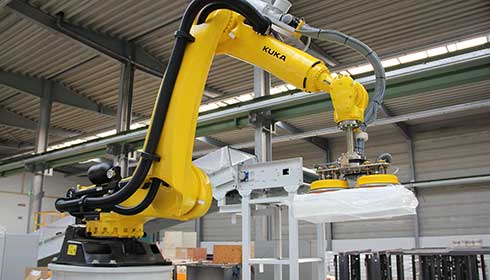 Articulated robot with gripper systems
Designed for high-performance and precise placing: the articulated-arm robot with individually developed gripper.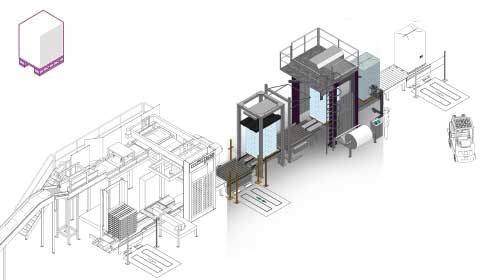 Automatic stretch hood machine (HSA-Vario)
Our stretch hood machine utilizes the restoring forces of the film in order to bond pallet and load tightly and securely with each other.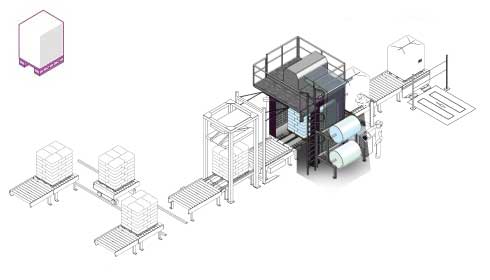 HSA-Vario D
Wrapping machine with two bobbins and patented film-end ejector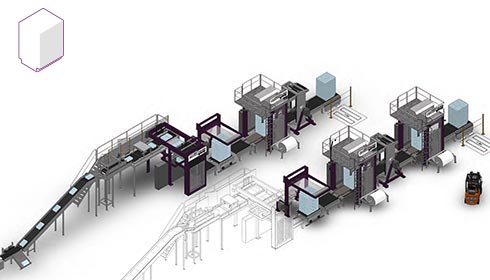 Award won: palletless shipping units (PSH-1 and PSH-2)
Palletless packsare shipping unit, transport security and weather protection in one. Available: 2- or 4-Way shipping units
PSH-Vario: one system, three options
As a pioneer, the Möllers Packaging Technology supplies a universally functioning system which - at the touch of a button and at maximum speed - wraps packs with pallet, with slip-sheet as well as without pallet.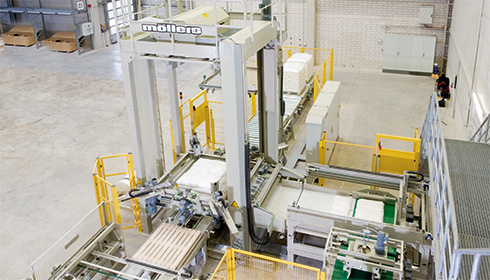 PHS: Palletizing and stretch hooding in one machine
The PHS combines as 2in1 in one machine the low level modular palletizer with an automatic stretch hooding machine.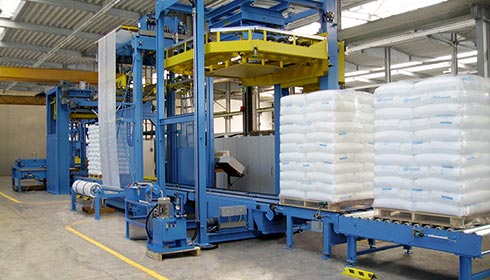 Shrink film technology with film shrink frame (FSA)
Where goods have hardly any intrinsic stability, the FSA tubular film covering machines with separate shrink frames are recommended.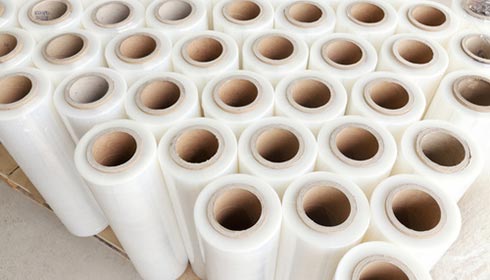 Wrap stretch-film technology: Favorably-priced load security
For lines with low capacity requirements product pallets are secrured by favorably-priced wrap stretch systems.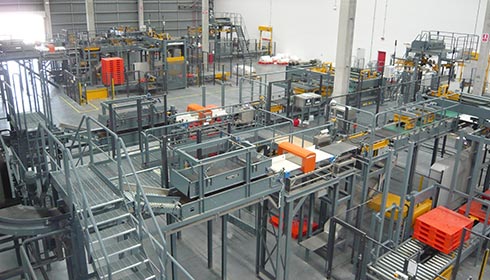 Conveying systems
The Möllers Packaging Technology offers a comprehensive selection of classic and custom-made conveyor technology for a wide variety of applications in large-scale silo systems, filling, palletizing, wrapping and loading systems.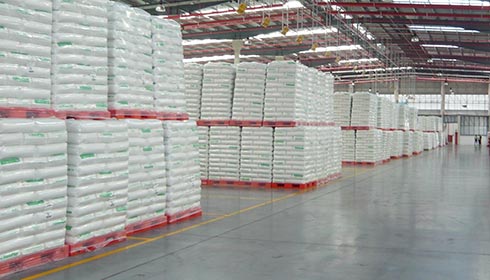 Pallet logistics
Short or long distance or different levels: Standardized or individual pallet logistics take the direct route!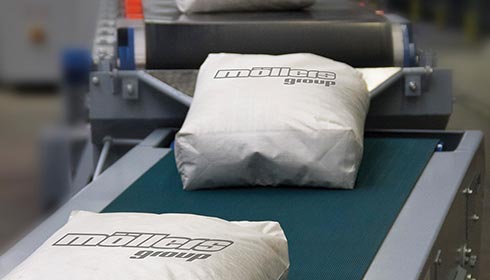 Loading systems
Bag-loading and bag-unloading machines from the Möllers Packaging Technology bring high performance and free up personnel.