Full Line additional equipment
In the well-considered equipment options the decades' long experience of the Möllers Packaging Technology in the Full Line field is demonstrated. Equipment options meet product-specific challenges and are particularly indispensable in the field of bag palletizing.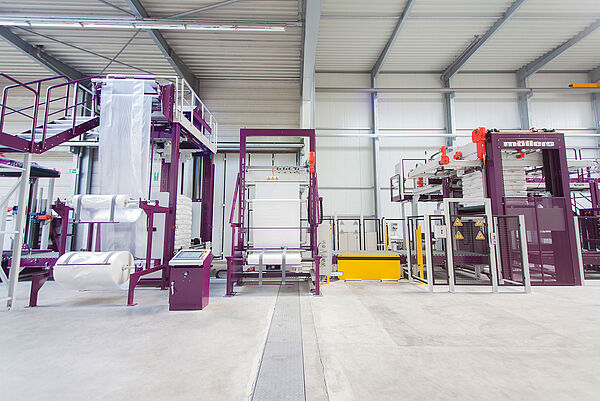 Bring your products! The live performance of our training full line will convince you!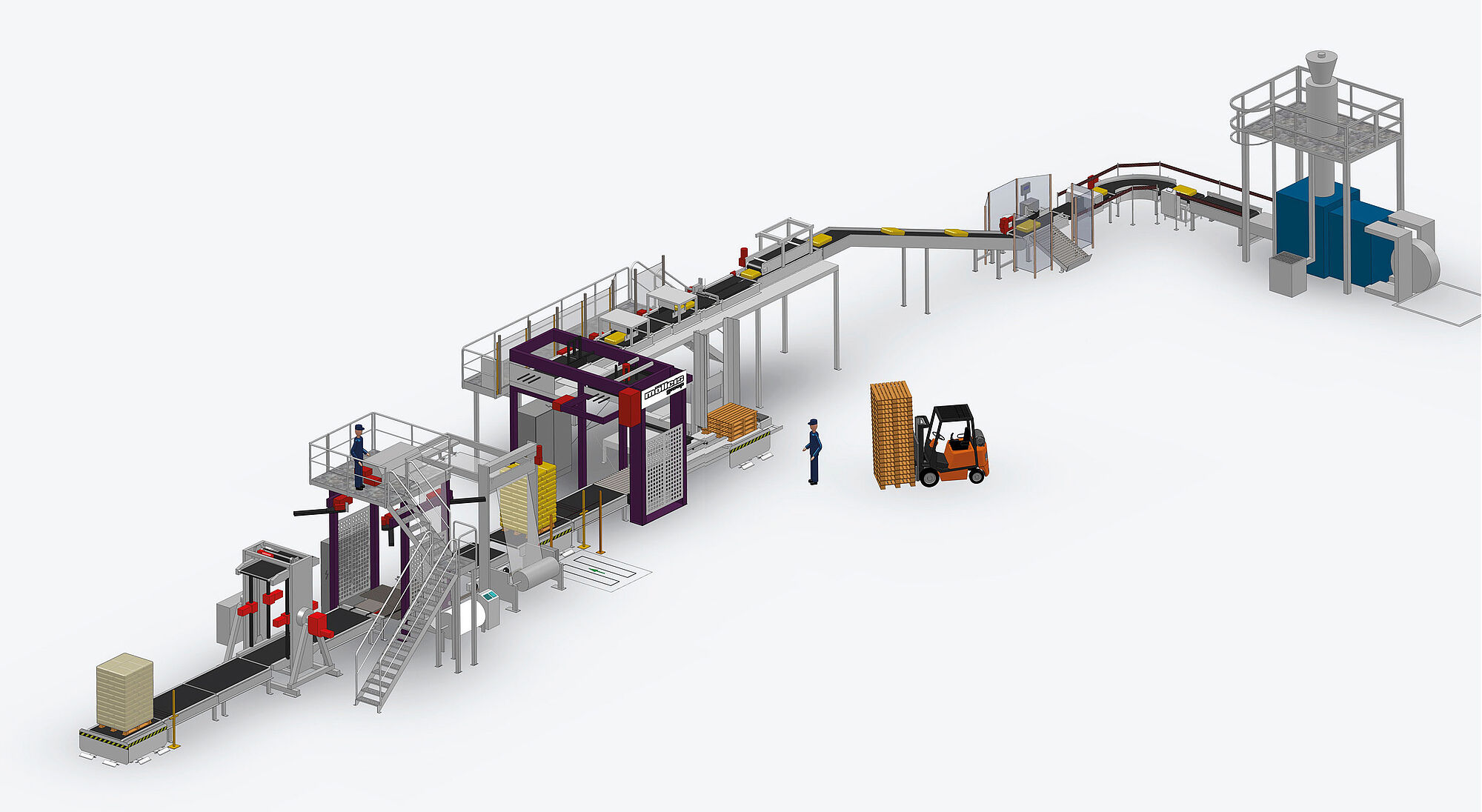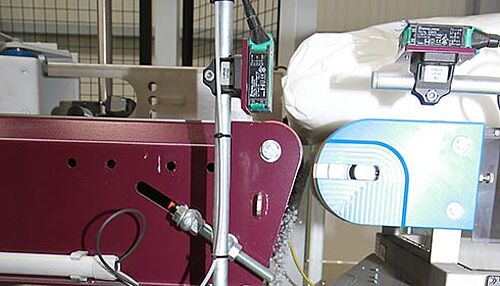 Bag-breakage checking

Checking of the bags for impermeability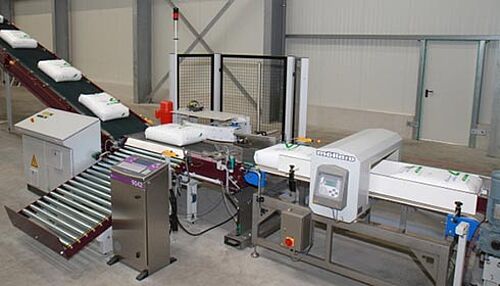 Metal detector

To check the bag contents for metallic contamination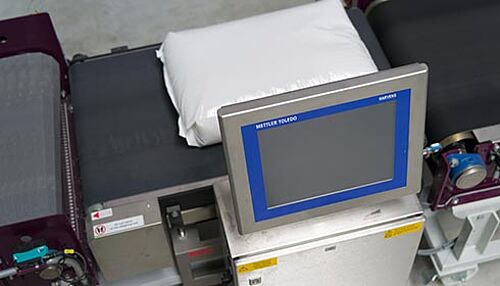 Bag check-weigher

Checking of bag fill-weight/standard deviations/mean value display/preparation of statistics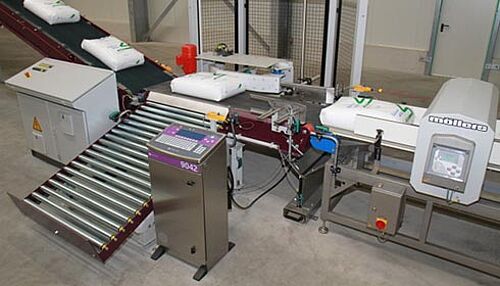 Ink-Jet-Coder

marking and labeling of the individual bags/application of barcodes with manufacturing data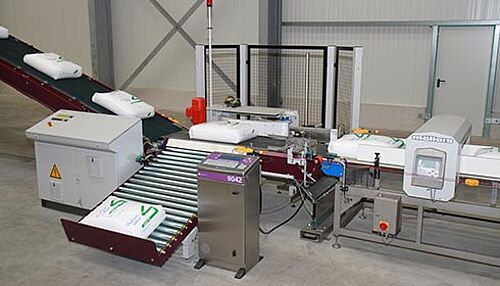 Bag reject station

Rejection of incorrectly filled or contaminated bags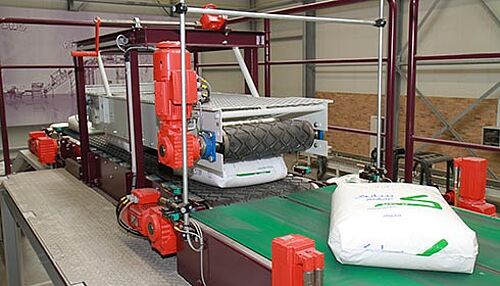 Bag-flattening station

For even distribition of the product in the bag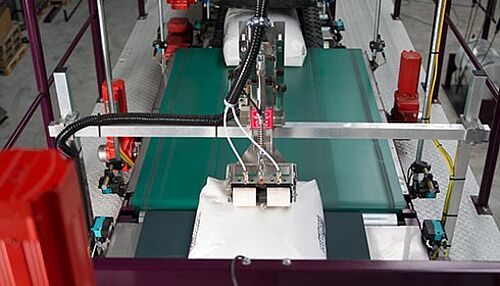 Glueing device

To stabilize especially unstable bag contents or high bag stacking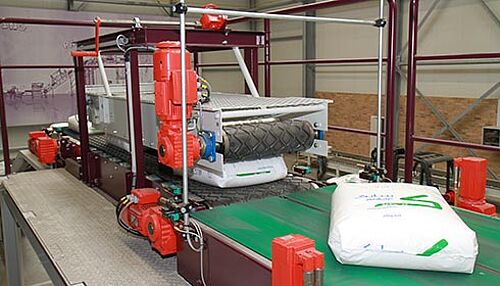 Flap turner / dual turning-belt

For layer formation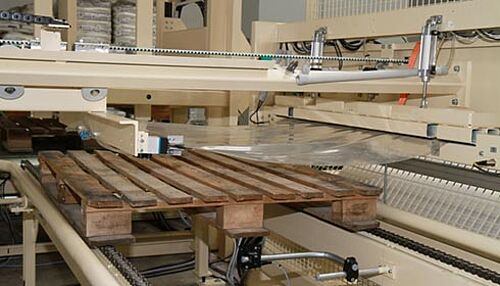 Board applicator / Film applicator

Protection of the load's underside against dirt and wetness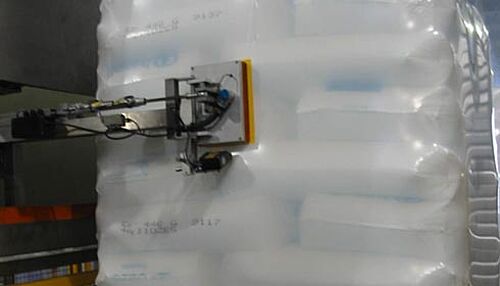 Possible employment of the label applicators

Marking and labeling of the load unit/application of the barcode with manufacturing data