COVID-19: We are still here for you!
Every day, national and international media report new infection figures: The Covid19 virus continues to spread rapidly across the globe. Experts agree: the top priority is to contain the virus and prevent new infections.
The Möllers Packaging Technology has taken extensive measures to pursue the containment of the virus:
Many of our administrative colleagues working in the home office. Here the individual needs of the specialist departments with regard to the maintenance of their business activity are the basis for implementation. Meetings are held by telephone or video conference.
Production currently works in two shifts in order to considerably limit the number of employees who are at their workplace at the same time.
From now on business trips are avoided - wherever possible. In the case of colleagues who are currently on a holiday or business trip in a country or region affected by the ban on business trips, the rule is to avoid personal contact with colleagues for at least 14 days after their return.
The same applies if the immediate personal environment (e.g. spouses/life partners, other persons living in the same household) have stayed in these countries/regions.
Employees who return from abroad remain in quarantine for two weeks as a precautionary measure.
Our employees have up-to-date information at their disposal. We continuously adapt our actions, follow expert advice and continue to implement preventive measures in accordance with the relevant government guidelines.
We continue to be there for you:
We regret to inform you that we are unable to accept visitors at this time.
However, we are available to our customers and partners as usual by phone, email or video conferencing.
In emergency situations (e.g. machine downtime) we can provide our customers with help at short notice via remote maintenance. You can reach our technical service as usual under +49 2521 88-888 / service@@moellers..de.
Our production in Beckum continues to work to the normal extent, taking precautionary measures into account. We are currently evaluating the worldwide supply chains in order to be able to identify supply bottlenecks in time if necessary. At present, however, all supply chains are functional for us.
At the time of this release, our locations worldwide are operating as usual.
Our thoughts and appreciation are with all the people who work in public health systems and who ensure the provision of care to local people.
Stay healthy!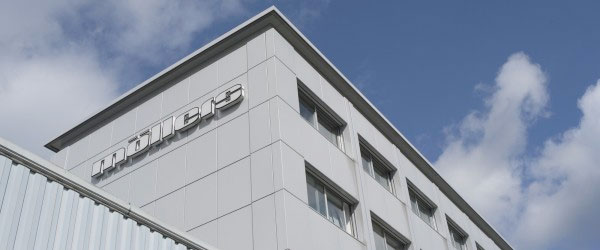 Möllers Packaging Technology GmbH
Sudhoferweg 93
59269 Beckum / Germany